Moon Men
Edgar Payne Study
A Study of an Edgar Payne painting. I painted this with a focus on value grouping and exaggerating colors in unexpected areas.
Digital. 2017.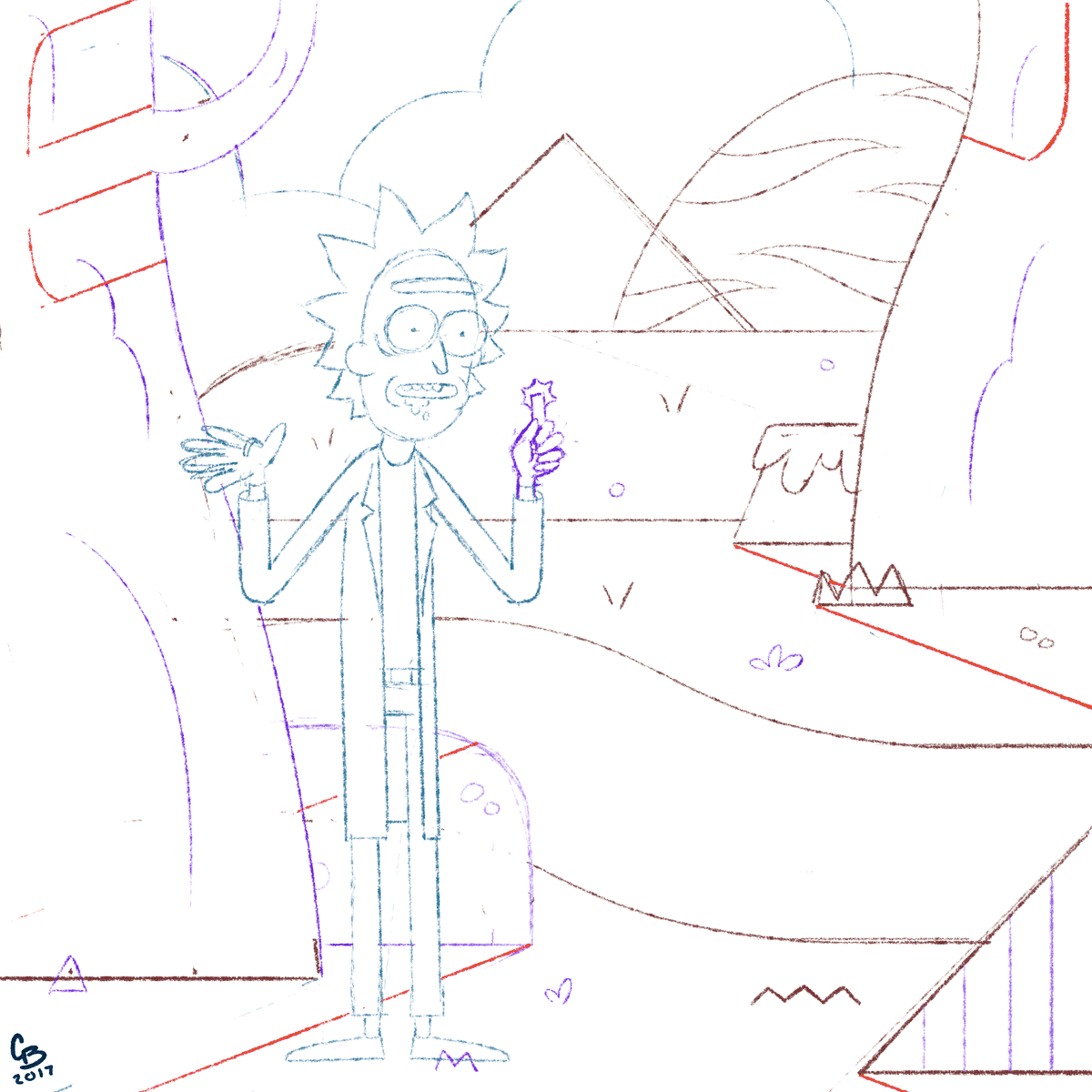 Rick in Froopyland - Process Gif
I Dunno About This
Mojo Jojo Color Study
Buddies.
Rick & Morty Peanuts!
Hotdog and Bun.
Wallace and Gromit
Space & Gum
Space
Running Space!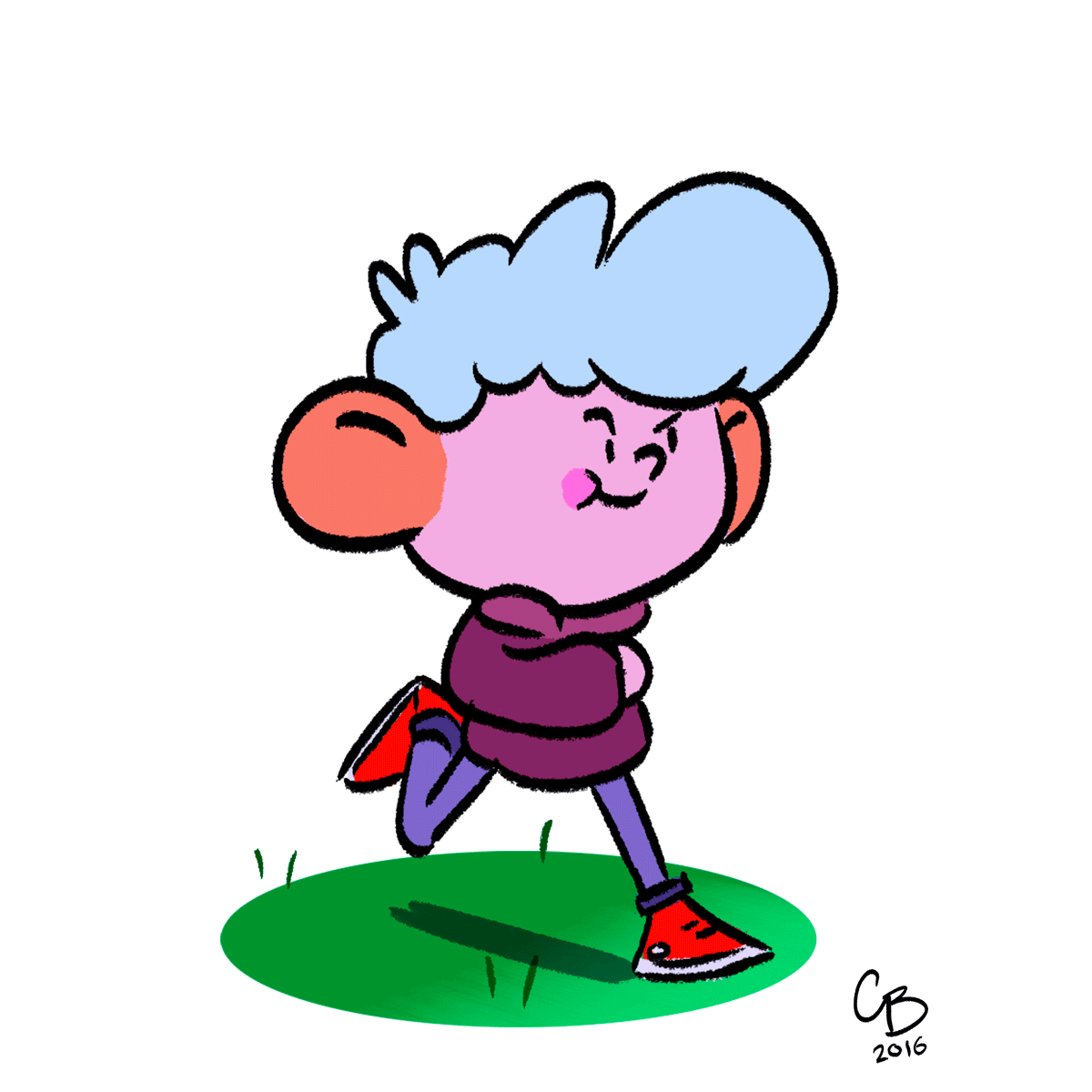 Gum Walkcycle
Mojo Jojo
Pear
Powerpuff Halloween
For the Cartoon Network Halloween Gallery Show.
Digital. 2015.
Powerpuff Peanuts!
Two of my favorite things!!
Digital. 2015.
Over The Garden Wall Cover Process.
Here are some of my steps for creating this comic book cover. I started with a rough digital B/W thumbnail, then I experimented with digital color studies until I was satisfied, finally, I transferred the drawing to illustration board ultimately creating the finished illustration with pastels and ink over a watercolor underpainting.
Detroit Mascots
Detroit Lions (Football) and Tigers (Baseball) mascot re-designs for childrens merchandise.
Digital. 2013.
Mystical Creature
Acrylic, Crayola Crayon. 2015
Going on a hike!
Predator and Prey (Color Study)
Pigpen Self Portrait 2014
A revisitation to an old self portrait I did. I have the nickname "pigpen of painting" because no matter how hard I try, I can't keep the paint off of me.
Digital. 2014.